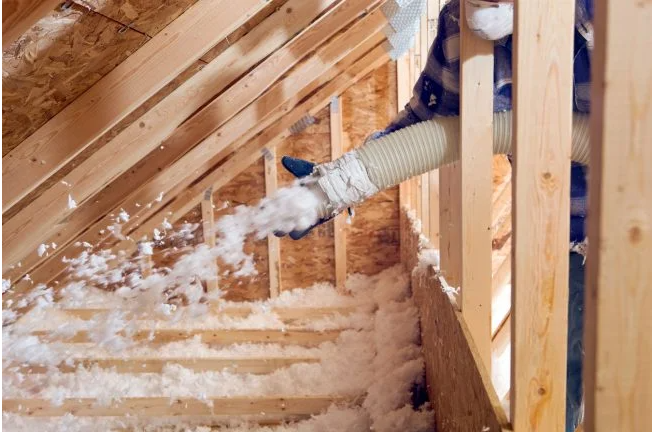 New Service! Blow-In Attic Insulation
Benefits of Blow-In Insulation:
Full coverage: The blow-in method allows insulation material to be distributed to hard to reach gaps and spaces commonly found in attics.
Reduction on energy cost: Insulating your home is a great way to reduce heating and cooling energy year round, and maintain a comfortable living temperature. Because most of your homes heating energy is lost through the attic, this is an especially important area to keep properly insulated.
Prolonged life for your system: Blow-in insulation keeps temperatures in your home more stable which means your HVAC system won't have to work as hard, resulting in a longer life and savings on energy bills. Insulation keeps warm air out in the summer and in during the winter. Poor insulation puts pressure on your HVAC system to regulate the temperature.
A reduction in noise: Blow-in insulation will reduce outside noises like thunder, the garbage truck, or the next-door neighbor's pool party. It will also help reduce the noises heard from room to room within the home.
Flame and mold resistant:  Fiberglass is eco friendly, non-flammable, safe to install, formaldehyde free, moisture resistant, and maintains its thermal performance for the life of the building.
Want to Learn more:
Give us a call, we would love to come out and provide an estimate. In Home Estimates are always FREE! Our expert technicians calculate the amount of insulation you need based on your home and attic size. 
Service Area
Our service area includes:
Fort Worth, Keller, Justin, Flower Mound, Roanoke, Grapevine, Haslet, Southlake, Trophy Club, Westlake, Colleyville, Haltom City, Richland Hills, Watauga, and North Richland Hills. Call us today or schedule an appointment online.