Heating Installation and Replacement Experts
Winter never felt as warm as it does with a newly installed, ultra-efficient heating system. Today's heaters run quieter and more efficiently than ever. Trading an inefficient old furnace for a new Energy Star model could cut your winter heating bill by as much as 30 percent. Learn more about your options for gas or electric heat from North Tarrant Heat & Air. We're glad to share our expertise as you shop for a new heating system.
Repairing or Replacing a Heater
A typical furnace in this area lasts about 15 to 20 years. Beyond that, the unit may be running on borrowed time. If you're facing an increasing number of repairs, dealing with higher energy bills, or feeling dissatisfied with the performance of the system, it may be time to start shopping for a new unit. North Tarrant is a Trane Comfort Specialist, and we have access to the latest innovations and receive special training from the manufacturer. For a local, honest HVAC company, call North Tarrant.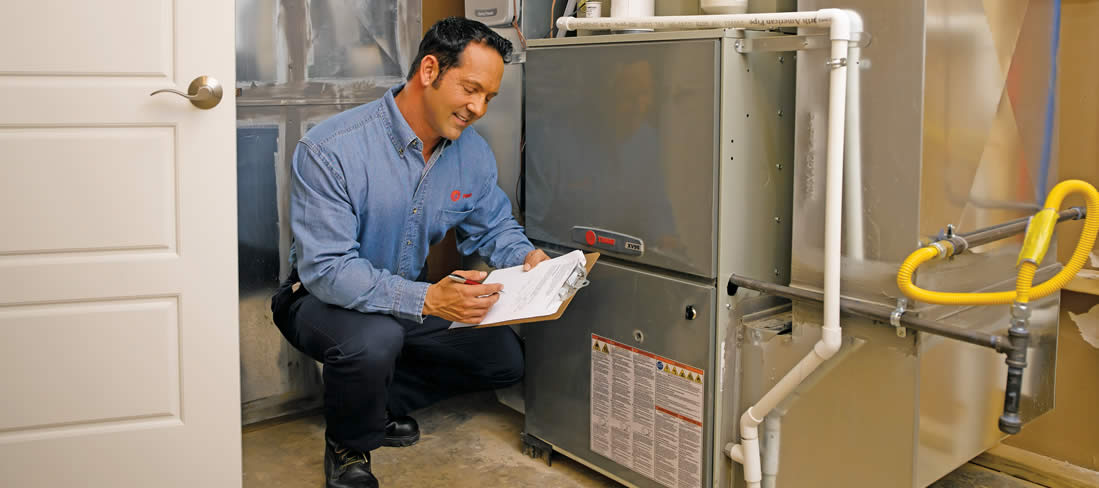 Heating Installation
Our service technicians are friendly, courteous, and have years of experience. We don't just sell you a heating unit that's similar to the one you have. We check out the existing equipment in your home, inspect the ducting and check the sizing calculations. We also discuss any special needs or concerns that you have about keeping your home warm and comfortable. Our team will explain the benefits of higher efficiency systems versus the higher upfront cost so that you can make the right choice for your situation. We value our reputation for honesty and integrity, so we'll never try to talk you into buying something you don't need or want.
Heating Maintenance in Keller, TX
Ask any of our service techs about preventive maintenance and you'll get the same story: It's the best way to protect your heating system. One tuneup per year is all it takes to keep the unit running efficiently and performing well for years to come. Industry research shows that a well-maintained furnace tends to last longer before it needs to be replaced, versus one that doesn't receive any technical attention. Give us a call to learn more about how and why maintenance is important for your Texas home.
Heating Services From North Tarrant
Don't shiver through another winter with a heater that can barely keep up. In the local area, North Tarrant is the leader for reliable service at a fair price. We stand behind all of our work for your peace of mind. Learn more about our top-rated systems and our quality guarantee. We don't stop working until you're happy. Our service area includes Northwest Fort Worth, Keller, Southlake, Trophy Club, Westlake, Colleyville, and North Richland Hills.