Smart Home Automation Products and Installation
Time for a technology upgrade? Instead of buying a new phone, give your home a tech boost with integrated smart home devices. As your local Nest Certified Dealer, North Tarrant Heat & Air is ready to help you bring your heating and cooling systems online. Whether you are thinking about starting simply by upgrading to a Nest self-learning thermostat or you are interested in investing in a complete home automation system like Nexia, we can help by explaining the options and handling the installation.
Benefits of Home Automation
Many homeowners have already invested in WiFi-enabled doorbell cameras, keyless locks and voice-controlled entertainment devices. The next level of smart-home automation is HVAC control. This goes beyond setting up a basic schedule to conserve energy when the house is empty. Depending on the devices you choose, you could take advantage of the ability to adjust the temperature in your home remotely from your smartphone while you're on vacation or when you're arriving home early on a hot day. You could also incorporate zoning with a single HVAC unit, control a whole-house dehumidifier or manage an integrated air cleaner. Save money on energy and enjoy a new level of control over the comfort level inside your home with a smarter HVAC system.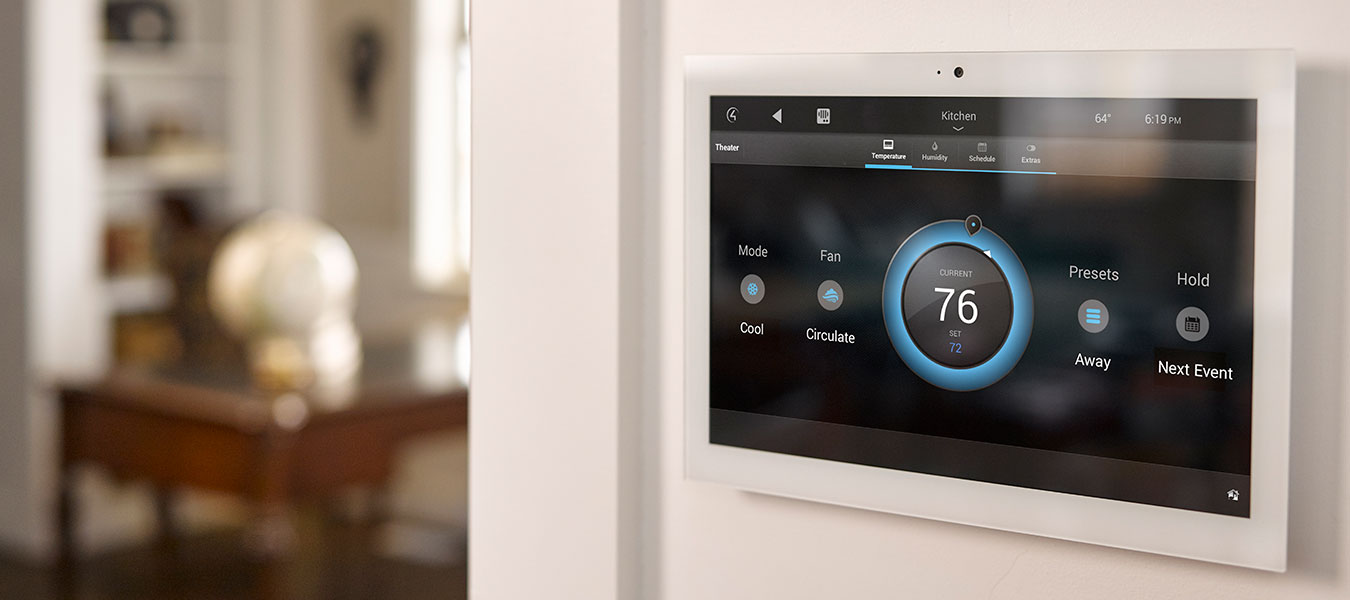 Smart Home Devices
As a Trane Comfort Specialist, the North Tarrant Heat & Air team has special training on the ComfortLink zoning control system with Nexia integration. Nexia is compatible with many other smart devices, including garage door openers, security systems, sprinklers and lighting. If you're not quite ready to go the whole-house route, we are happy to help you choose the best WiFi-enabled or programmable thermostat for your needs. We'll take care of the installation and make sure the product you choose is compatible with your existing HVAC equipment.
Our Service Technician will take you through the process step-by-step to ensure your satisfaction. We will make sure we understand your needs, the existing systems in place, and your budget before we make our recommendation. Our Texas Pride Guarantee is our promise to deliver excellent service and quality products at an honest price. We take pride in doing every job right, to the customer's full satisfaction. Contact us to learn more about saving time and energy with smart home devices, or call    (817) 796-6379 to set up your in-home consultation. Live smarter, live better with smart-home automation.