Complete HVAC Services in Fort Worth, Keller, Southlake, TX and Surrounding Areas
Here at North Tarrant Heat & Air, we offer both residential and commercial services and we complete each job with extreme care and accuracy. From the initial installation to a seasonal repair, our service techs have the experience and courtesy to fulfill your HVAC needs. As your local Trance Comfort Specialist and Nest Certified Dealer, we're here to provide great customer service at an honest price. Read on to learn more about the services we offer in the Keller, TX area.
When you're relying on your air conditioner to get you through the summer without breaking a sweat, you need an air conditioner service you can count on. North Tarrant is reliable, honest and responsive. We put pride into every installation and repair and will make sure your Texas home is ready for summer.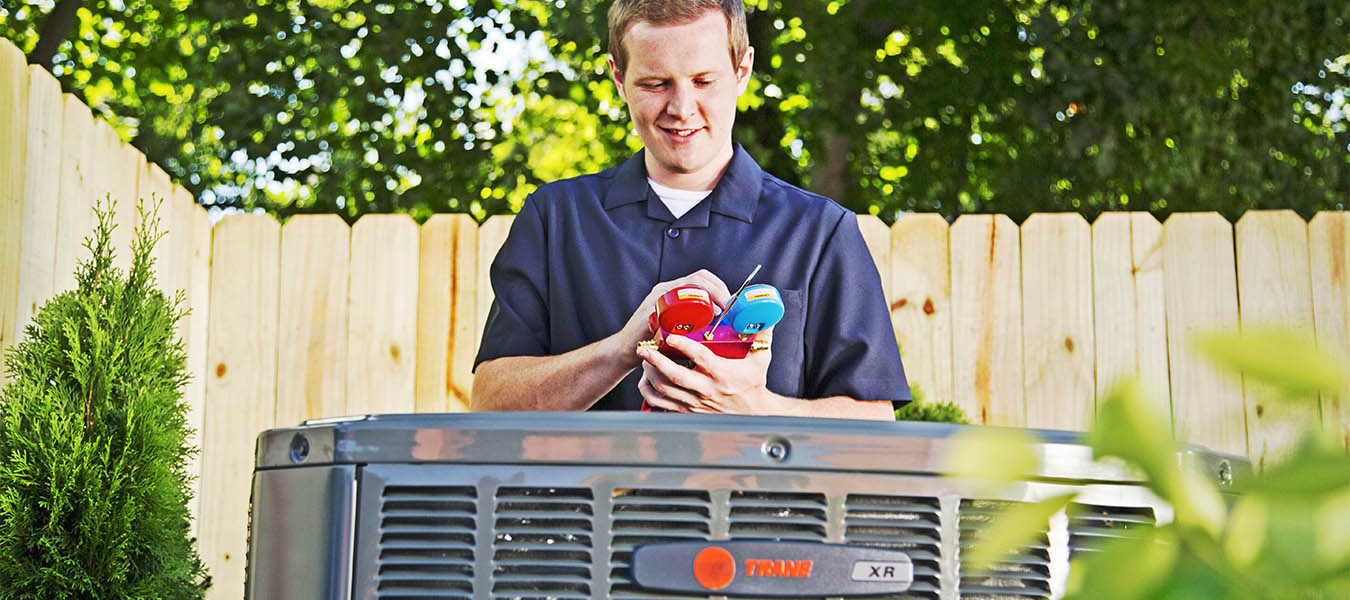 Winter is no match for a well-maintained heating system. With North Tarrant on your side, you can start the season off right with a preventive maintenance check. When it's time for a new unit, we offer a selection of top-rated products backed by a quality guarantee. We even offer emergency services for when your system malfunctions unexpectedly. Our service techs are ready to advise you on any heating or furnace questions you may have and can help you determine which HVAC service is best for you and your family.
Turn unusable space into a comfortable, functional area with a new ductless climate control system. A ductless mini-split system is a quiet, efficient solution for remodeled or converted living spaces, workshops, and offices. Let North Tarrant guide you through the process of deciding whether going ductless is right for you.
Banish dirty air from your home and get a fresh perspective on your health. Our indoor air quality specialists are ready to explain your options for lifestyle changes and whole-house products to make your environment more comfortable. Dust, dirt, and allergens can pollute the air in your home, so it's important to make sure your HVAC systems are up to par in order to keep your family healthy. Allergen-reducing filters, duct cleaning and humidifiers are just a few of the possibilities – give us a call to learn more.
Everyday tasks have become much easier and efficient, thanks to technology – and that includes keeping your family comfortable. With smart home automation, you have the ability to turn up the air conditioning in your home while you're at the beach or pool, so when you return, your house is cool. At North Tarrant, we install both Nexia and Nest home automation systems and will help you determine which is the most practical choice for your home. As a Nest Certified Dealer, we'll show you the best practices for using your smart home automation system and how to increase its longevity.
Focus on your own business and leave the HVAC maintenance and repairs to North Tarrant. We'll keep your workplace comfortable and draft a worry-free heating and air conditioning service plan to help you avoid costly shutdowns. As your local HVAC contractor, we invest in our community and care about the people living in it. You can trust us with your business.
As a factory-authorized dealer, North Tarrant sells innovative, efficient Trane equipment backed by an industry-leading warranty. We prioritize customer service with a guarantee on all of our work, and we're proud of our reputation in the community. Contact North Tarrant today to learn more about each of our services, and tell us how we can make you more comfortable indoors. Our service area includes Fort Worth, Keller, Southlake, Trophy Club, Westlake, Colleyville, and North Richland Hills. Call us today or schedule and appointment.